Bachelor Fantasy League Week 8 Predictions – Hometowns!
Bachelor Fantasy League Week 8 Predictions – Hometowns!
In case you were busy playing sports with adorable local children, ABC is hosting a weekly Fantasy League, where you can try to best your friends and neighbors by guessing which girl tries to buy Nick's love with an expensive outfit. The Fantazie Suite has a group you can join here, and every week we'll be helping you make your choices.
Welcome to week eight, Bachelor Nation! In this strange season, we've made it to hometowns and somehow Corinne hasn't imploded yet, they've already announced the Bachelorette who's STILL COMPETING, and everyone is pretending like Hoxie is an actual place in Arkansas that you can visit. The bets this week have a lot of promise, so let's dive into them.
Official Week 8 Bets:
TRUE OR FALSE: Nick sends home at least one bachelorette before the first hometown date.
Analysis: While it would seem ridiculous for The Bachelor to not do four hometowns, Nick has been dropping women without pretense left and right this season. So it wouldn't be completely out of character for him. Let's see what ABC's social media geniuses have given us…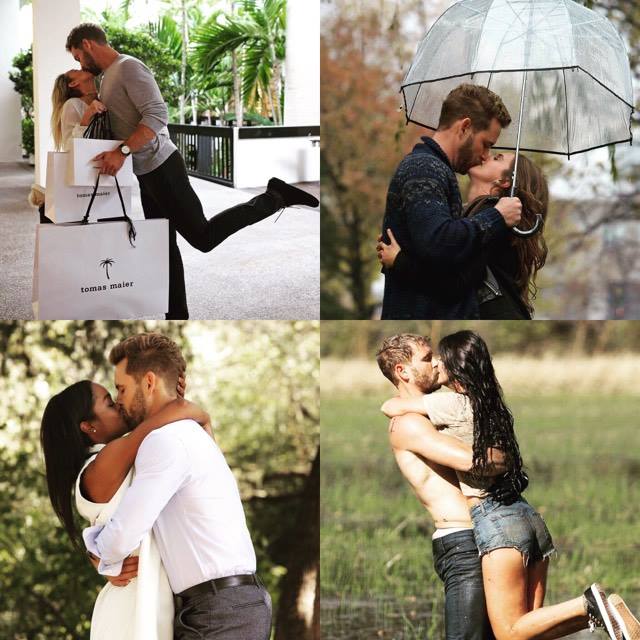 So everybody makes it. Thanks, team!
Bet: FALSE
Which couple has an encounter with a police officer? Nick & Raven, Nick & Corinne, Nick & Rachel, Nick & Vanessa
Analysis: Please don't let this be the interracial couple in Texas, please don't let this be the interracial couple in Texas, please don't let this be the interracial couple in Texas…
Remember that time Raven told us she beat her boyfriend and the naked woman he was cheating on her with with that woman's own stiletto heel? Apparently, that's frowned upon in Hoxie. Raven's got priors, y'all.
Bet: Nick & Raven
TRUE OR FALSE: At least one hometown date takes place outside of the United States.
Analysis: The question this prop bet seems to be asking is whether we think Vanessa's hometown will take place in her actual hometown of Montreal. They're just psyching us out and trying to make us think of how Caitlyn's hometown happened in Arizona for some unexplained reason. We're not buying it.
Bet: TRUE
What does Nick bring each bachelorette's mother when he meets them? Chocolates, Flowers, Wine, A candle
Analysis: You might get your girlfriend's mom a candle when you're 16, because you're already at Bath and Body Works getting some Sweet Pea lotion for your girl. At 36, a candle is what you buy the co-worker in a different department whose name you drew for this year's secret Santa exchange. The other three are all super cliched, but Nick likes to drink. So let's try wine!
Bet: Wine
Which family member does Nick NOT get to meet on hometown dates? Vanessa's sister, Melissa, Corinne's nanny, Raquel, Rachel's father, Mr. Lindsay, Raven's mother, Tracy
Analysis: After all the hype they've been given, if we don't a spin-off show starring Raquel and Mr. Lindsay the Federal judge, we will set fire to our TV and throw it out the window. And who wouldn't want to meet the woman who gave Raven the car keys to confront her still-thrusting beau on that fateful night?
Bet: Vanessa's sister
TRUE OR FALSE: A bachelorette will take a dip in a hot tub with Nick during at least one hometown date.
Analysis: ABC's been trolling us with these hot tub bets for most of the season, but consider this: hometown dates are usually pretty lame. The couple goes walking down some random Main Street in middle America or goes to a family barbecue with several dozen cousins running around. But Corinne might be looking to give Nick a taste of her Miami, the one with multimillion dollar board rooms, nannies, and nodding off scenes in the occasional rap video. If that's the case, a hot tub wouldn't be completely out of the question.
Bet: TRUE
Where will Nick bring all of the remaining women after the final hometown date? New York City,
Los Angeles, Nashville, Atlanta
Analysis: From way back in the original "This season on…" trailer, we know that Nick and Co. are heading to Finland for the final rose ceremony. So for budgetary reasons, let's assume that they want to put this rose ceremony in a transportation hub with relatively cheap flights to Europe.
Bet: New York. We hope Nick hands out these roses in the middle of a Hudson News in JFK.
Which bachelorette buys Nick what he says "might be the most expensive outfit I've ever worn?"
Analysis: Let's go back to that photo of the four hometowns side-by-side: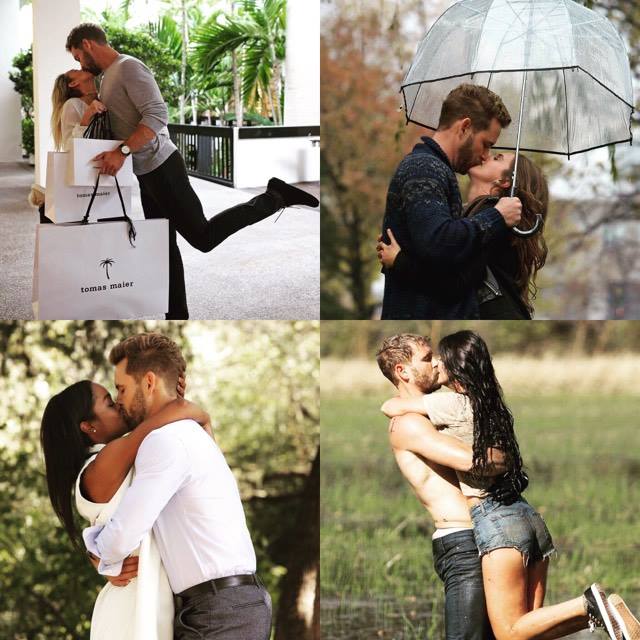 Those bags in Nick and Corinne's hands come from Tomas Maier, a boutique in Miami. This is what the inside of that boutique looks like:
Raven's shop sells wine glasses that say "Team Raven." It's not even close to Tomas Maier's level of extravagance.
Bet: Corinne


Fake but Fun Bets:
TRUE or FALSE: ABC cares about spoilers.
Analysis: Before last week's episode even aired, news broke that Chris Harrison would be on Jimmy Kimmel later that night introducing Rachel as the next Bachelorette. That's amazing. Rachel is beautiful, she's funny, she's real… she's definitely too good for Nick and maybe too good for the franchise. Perhaps more importantly for ABC from a PR standpoint, Rachel isn't white. She's made it further along in her season than any other black contestant, and she'll be the first black person in the lead role after 32 white people and one Juan Pablo. That's huge, and we're looking forward to it.
BUT SHE HASN'T EVEN BEEN SENT HOME YET!!!!! Come on, ABC. It's one thing to tweet out the answers to your silly fantasy league all week long, this shit doesn't matter. And you may have told us that Nick was going to be the Bachelor before he broke up with whatsherface on Paradise, but nobody cares about Paradise. Please allow those of us who don't have Reality Steve bookmarked some level of suspense.
Bet: FALSE. ABC is a harsh mistress. Speaking of which…
How does Rachel go home? Sent off during a Rose Ceremony, Leaves after Nick fails to impress in the Fantasy Suite, Clotheslined by Corinne before Nick can propose, Given a tearful line of bullshit about how Nick just doesn't quite love her enough.
Analysis: It really seems like Nick is finished with Rose Ceremonies. And if Rachel's sendoff goes the way of the rest of this season, it'll be the least dramatic exit possible.
Bet: tearful bullshit.
Check out how you did last week with our Week 7 recap here
Be sure to join us for live BachChat and to follow along on Facebook and Twitter!