Bachelorette Fantasy League Episode 9 Predictions – Fantasy Suites
Bachelorette Fantasy League Episode 9 Predictions – Fantasy Suites
In case you've been awkwardly reuniting with your estranged father, ABC is hosting a weekly Bachelorette Fantasy League, where you can try to best your friends and neighbors each week by guessing whether Bryan is stupid enough to have lost the watch the production team bought him. The Fantazie Suite has a group you can join here, and every week we'll be helping you make your choices.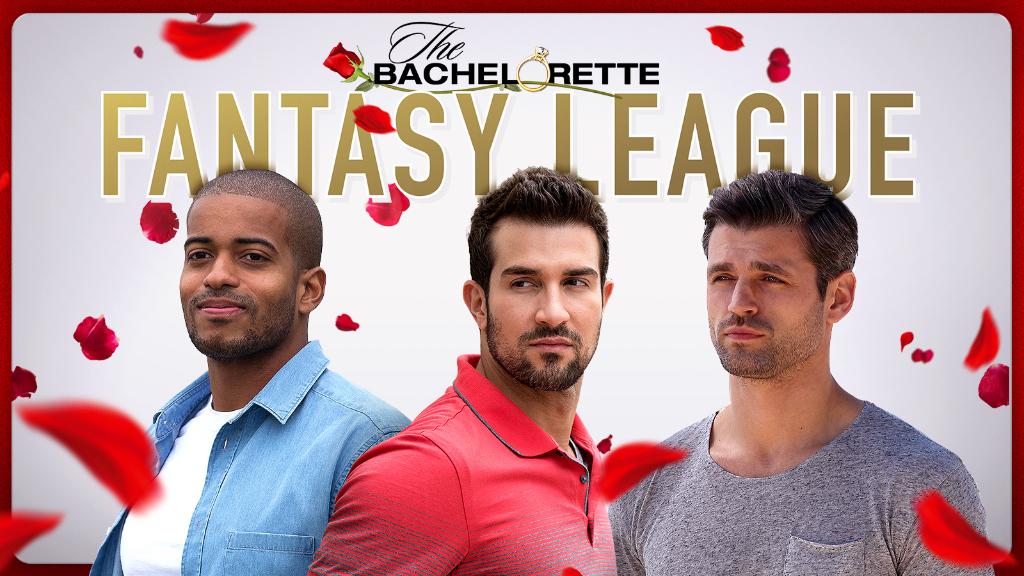 It's our namesake week, Bachelorette Nation! We've only got three guys left, which means that Rachel's taking Bryan, Peter, and Eric into the Fantasy Suite for some ABC-sanctioned "off camera time" (wink wink). And much like a closing bedroom door, TV Guide doesn't offer much description of what we'll find inside:
"Rachel heads home to Dallas with the final three men so they can meet her family. While there, one man shares his reservations with Rachel's mom, and another is grilled about his sincerity. Later, Rachel takes the guys to Spain for romantic overnight dates."
Real Bets Provided by ABC:
TRUE OR FALSE: Bryan loses the watch Rachel gifted him.
Analysis: How could Bryan lose the $7900 watch that Rachel JUST bought him? Combing through social media, every shot we see of Bryan's left arm has the watch on it. There's even a sneak peak video on Twitter where Peter and Eric discuss the significance of Rachel wearing her matching watch.
Bet: FALSE. He better not f'ing lose it; that watch costs more than our car.
Which Spanish wine region do Rachel and the remaining men visit? Valencia, Rioja, Ribera del Duero, La Mancha
Analysis: The Girls' Trip movie hosted a poll on the Bachelorette Twitter feed this week asking where you'd want to take a girl's trip: New Orleans, Copenhagen, Hilton Head, or Barcelona. Rachel's been to Copenhagen and Hilton Head, and the movie is set in New Orleans. That suggests that Fantasy Suite week will be somewhere close to Barcelona. And looking at a map of Spanish wine regions…
…Valencia looks to be the closest to Barcelona. It's also the only one on the coast, and Eric has a pretty coastal date:
So we'll say it's Valencia. They're good at sparkling wines, which is good for Rachel, who's been popping bottles all season.
Bet: Valencia
TRUE OR FALSE: A bachelor will take a dip in a hot tub with Rachel in this episode.
Analysis: There's almost always one Fantasy Suite with a hot tub in the bathroom, right? It'll probably happen.
Bet: TRUE
Which bachelor has the pleasure of meeting Rachel's family first?
Analysis: Looking at the descriptions, it seems like Peter (sharing his reservations) and Bryan (getting grilled about his sincerity) will be the more interesting dates. Eric, being the boring date, will probably be the middle of the three. And Bryan's nervous in that watch video; that makes us think that he's the last of the three to meet the family. Which is better for the drama. They've been teasing up Bryan getting up from the dinner table for two weeks, what's another hour?
Bet: Peter. We bet he gives good parent.
TRUE OR FALSE: All of the men ask Rachel's mother for permission to marry her daughter.
Analysis: This will happen. We're sure there will be twisting, turning phrases like, "…should that time come", "should Rachel and I be ready", and "should we happen to have a Neil Lane ring handy…" but we'll see each guy choke out some semblance of this ask before production leaves Dallas.
Bet: TRUE
Which bachelor meets Rachel's friends in addition to her family?
Analysis: If Peter gets to meet the family first and Bryan is the controversial date, maybe Eric will be the one whose time gets padded out by meeting Rachel's friends. Honestly, this is a rock, paper, scissors bet. We have no idea.
Bet: Eric?
Fake, but Fun Bets:
TRUE or FALSE: Rachel will wear a onesie for at least one morning-after ensemble.
Analysis: Raven may have gotten an orgasm-induced music video after her Fantasy Suite with Nick, but Rachel had the best post-coital outfit with that penguin onesie.
We'd like to see it, or something like it, make a comeback.
Bet: True
On a scale from 1-10, how regrettable was that Bachelor in Paradise commercial?
Analysis: Bachelor in Paradise shut down productions amid allegations of sexual misconduct, possibly assault. A legal team looked at the footage, and after careful analysis decided that they could go forward with the season. Amidst that backdrop, ABC last Monday put together a BiP commercial with these stills: 
In all honesty, we're relieved that the show is going forward, but there will be a cloud over the season (and possibly the show) for a long time. That commercial was about as tone-deaf as you could get.
Bet: 9. At least they weren't blaming the victim?
What should Dean do next? Try to patch things up with his father, Go back to his regular life, Find a good therapist, Head right back into the reality TV world
Analysis: There are three right answers to this question, but Dean's choosing a different path.
Dean, we'll be happy to have you back on our televisions, but deep down we want more for you. We hope you had a good time in Mexico.
Bet: Anything but Paradise.
Check out our "Rosé over Roses" t-shirt on Amazon HERE
Catch up with our Episode 8 recap HERE