The Bachelorette Week 6 – Virginia is for Lovers
The Bachelorette Week 6 – Virginia is for Lovers
Welcome back, Bachelorette Nation! As we muscle through this season together, a few things are becoming clear. 1. Becca is at her happiest when she's sending guys to the airport and 2. ABC is phoning it in. Between the ultra weak dates and abandoning their fantasy game – I'm not sure what happened but it feels like they are just waiting to get to next January and try again. That being said, we have some (weird) dates to cover and if nothing else, some awkwardly funny moments to discuss – let's get to it!
Welcome to Richmond, VA
Matt: We opened with a 2 minute advertisement for Virginia. Specifically for Richmond which just strikes me as random. I get it that there are promotional opportunities for tourism spots but it was so on the nose that it was weird. It wasn't Tim Allen "Pure Michigan" bad, but it was close.
Jason get the first date and I just realized that he looks like Doogie Howser's best friend, Vinny. Anyone? No? Ok.  To start their Virginia date, they visit where Edgar Allen Poe's mom is buried… That's a pretty deep cut! Then they make donuts, then attend a goth party. This is all becoming confusing until they run into his friends at a bar (that Becca "arranged") and he reacts like he just came back from the war. Chill out dude.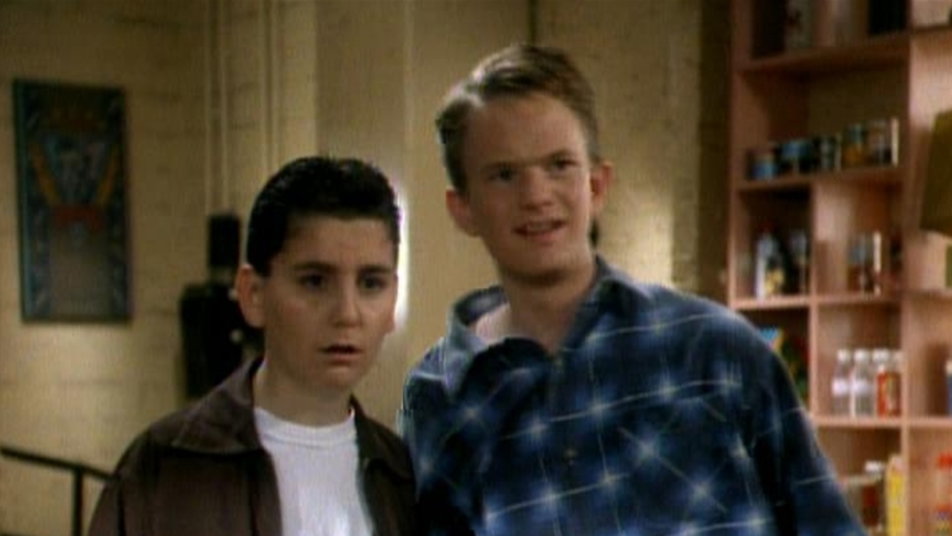 Ryan:  Yeah, Richmond was a weird place to go. I mean, they got VA's new governor to swing by and ask a random question, but Jason's local flavor date was weak sauce. He was thankful that Becca was able to put his friend/family reunion together. As if she was making calls and coordinating schedules. He seems like a good dude, and he and Becca got real about dead/dying relatives. We like him, but he's not taking that final rose home.
Group Dates Gone Wild
Ryan: I was a little unclear as to why the former capital of the Confederacy was allowed to have a Lincoln impersonator. He visited a couple weeks before his death, apparently.
Matt: The guys are charged with campaigning for Becca which was basically the dating game on the capital steps. Uh, also, what is going on with Chris' enormous pocket square?
After Virginia's governor showed up to ask what their perfect date with Becca looks like – Chris goes HAM on the other guys. Um wow. This was an all time uncomfortable moment right up there with Des' brother going bananas. Chris continued his reign of terror after the date and he is getting truly exhausting. He's coming off as genuinely angry about what is going on vs the typical brand of part "anger" part acting for the cameras that we usually see from our "villains".
Ryan: Between Chris's giant pocket square and Connor's giant bow tie, we were a ridiculous hat away from a mad tea party.
And seriously, you're absolutely right about Chris seeming genuinely angry about all of this crap. Did he realize what show he was going on? Nick Viall was on a podcast last week and pointed out some of Chris's more "Josh Murray" tendencies. He just rages out and pouts about stupid things. If that's how he acts when there are cameras tracking his behavior…
Leo's 1:1
Ryan: Leo's date reminded me of Wills' date two weeks ago. He got a date because he wasn't Chris or Lincoln. The more guys Becca sends home, the more she seems to be enjoying herself.
Matt: Becca was emotionally drained to start the date – super awesome! Sucks for Leo but he deserves a medal from the producers for pulling this episode out of a nosedive. He opened up and was really charming while getting Becca to stop pouting about the horrible guys she/the producers keep giving roses to. Getting us back into a Bachelorette stride, we're treated to an Awkward Private Concert with Morgan Evans – whoever that is.
Chris Ain't Done Yet
Matt: Chris throws a Hail Mary and goes to see Becca at her hotel – this is not a new tactic but it's a risky one. Unsurprisingly, she seemed uncomfortable from the jump- I was waiting for her to say her safe word and have ABC security rush the room. She comes to her senses and send Chris home – finally.
It's also that part of the season where the Bachelorette/Bachelor "knows what they want to do" and cancels the cocktail party to everyone's surprise. Wake up people, it's week 6. Lincoln and Conner are shown the door.
Ryan: The Chris/Lincoln bullshit was awkward and terrible, and I'm so very glad they're both gone.
It's off to the Bahamas and a certain catamaran ride! See you next week!